The Carly Connection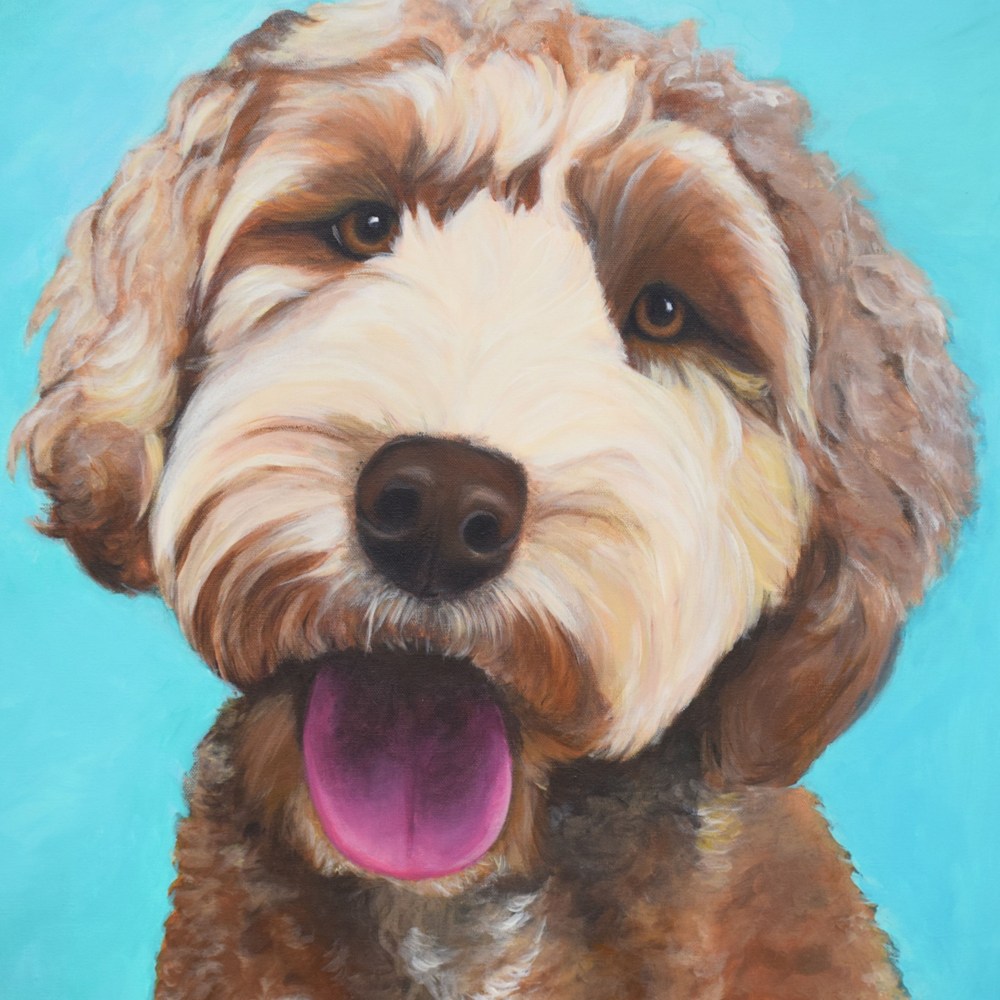 Yesterday, I announced that I am giving away a free canvas print from my "Love At First Lick" collection of dog paintings, so today I wanted to share the story behind the goldendoodle painting…
My love for goldendoodles began over 10 years ago with an adorable doodle. She stole my heart with her soft blonde waves and puppy breath. I would drive for hours to see her and knew she was the right puppy for our family just waiting for the day to take her home.
After contemplating a few names we finally agreed on Carly, but she had a few nicknames too, Car-Car, Carly Girl and Miss Carly.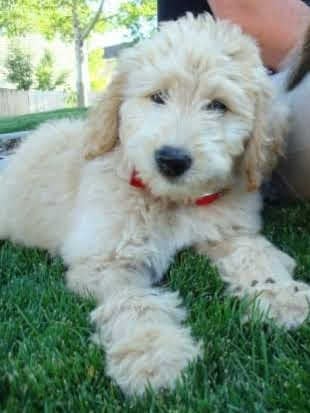 The early parts of Carly's life were spent with our family. Carly and Hayden, my son who was 4 years old at the time, were inseparable. They played ball with each other, they snuggled together and, of course, he tried to share his food with her. Carly had an obsession with tennis balls. H would throw the tennis ball for Carly repeatedly, but she would never want to stop. He would even throw it down the stairs to try and tire her out, but she always wanted to play more. We all loved and deeply cared for her.
Carly's loving personality never went unnoticed. She was a complete doll to everyone and so easy to LOVE. She had her way of getting more attention with her little nose nudges.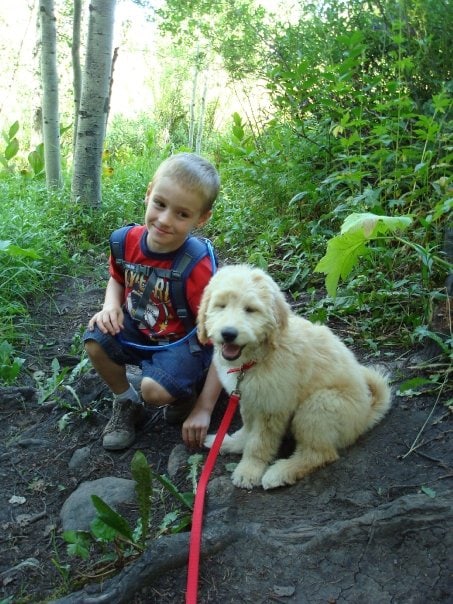 As Carly got older, it was obvious she loved being outdoors whether she was on a long hike in the mountains or jumping in a lake trying to catch a river otter. It didn't matter to her as long as she was with us and part of the family then she was a happy girl.
After a few years, our little family was no longer a family living under the same roof. Divorce turned our lives upside-down and things changed. I no longer saw Carly everyday and worried about her.
However, Carly met an amazing woman named Annie and I think it is safe to say Annie fell in love with Carly the first day they met. I can't blame Annie, I did too. Thankfully she opened her heart and home to Carly and truly LOVES her beyond words.
To this day,
Carly still LOVES her tennis ball and has a little girl named Ella who likes to play fetch with her.
Carly still LOVES to run through open spaces. She is lucky enough to have a forest filled with squirrels to chase that backs up to her home.
Carly still LOVES to frolic in the snow, get covered in snowballs and become a living snowman.
Carly still LOVES to jump in the water, and size doesn't seem to matter; she'll jump in a small mud puddle or a huge lake.
Finally, Carly still LOVES to ride in the car with her head hanging out of the passenger side window while the wind blows through her wavy blonde hair, tongue out and smiling at all of the locals as she passes by.
Although my goldendoodle painting is not an exact painting of Carly, when I created this painting my love cup overflowed with great memories and joy thinking about her and the wonderful life she's having with Annie and Ella.